Who is Iggy and why is he doing this?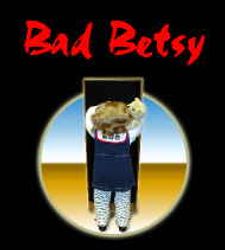 John (Iggy) Taylor began playing in local garage bands when he was a teenager. Never having a musical lesson, Iggy would pick up whatever instrument the band needed at that time. Playing keyboards or bass he played in several popular east coast bands before packing it up and relocating to Virginia. Selling most of his band equipment, including his beloved Farfisa organ and his Hofner Beatle bass, he walked away from playing music for over 20 years.
In 1998, both Taylor's parents became ill. For 11 months he watched helplessly as they slipped away. During that time Taylor turned toward music to help ease his pain and frustration. "Some people go to church, others find support groups, I wrote songs". And Iggy wrote quite a few. Twenty in 6 months. Playing every instrument, singing the vocals and doing all the recording and production himself, he named his one-man band "Bad Betsy". Iggy began playing his songs for family and friends. A family member secretly uploaded a song to MP3.com., then another. "Before I knew it, I had a whole web site of my music and started getting money for it". Next came his first CD."The Best of Bad Betsy". The CD charted at #1 in sales for Delaware on MP3.com for eight consecutive weeks. "I was happy for my new found success but I felt, somehow, it was blood money. I made the decision to donate all my earnings to the charity that had helped my folks."
Joining the band Too Little Time in 2006, Iggy continued to make a difference through positive lyrics, music, and actions. The band retired in 2010 when Iggy moved to Lancaster looking for a way to bring Linda home.
Today you can find Iggy performing music with Lancaster's premier cover band: "Off our Rockers" and playing with Teresa Paperollo and friends.
Linda, Iggy and the Grand Funk Connection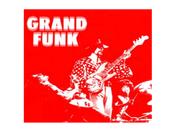 In the fall of 1969, two of Iggy's friends, brothers Gary and Glenn, brought over a new album. "They handed me Grand Funk Railroad's Red Album and simply said Iggy: "Fuzz wah! "We listened all night to that album. A few days later the three friends decided to form a band. Iggy could already play organ so Glenn and Gary headed to the "Drum Shop" in Wilmington DE. Gary bought a bass and Glenn bought a microphone. Word got out and two more brothers joined. Gene and Glenn Horsky. They named their band "The 20th Century". Practice began. Gigs, birthday parties and dances soon followed.
Each time they played, Iggy would notice one particular girl with big brown eyes who seemed very focused on the singer. After a few words and some encouragement from the band, Iggy told Gary to tell the girl he liked her. Linda and Iggy started "dating", and married after getting out of High School in 1973. Linda passed away in 2017. They were married for 44 years.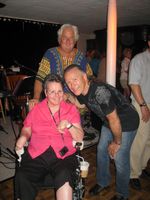 "I always wanted to meet Mark Farner of Grand Funk and tell him thanks." In 2006 Iggy's wish came true when he "roadied" for Mark  in Wilmington DE. He and Linda had many more opportunities to hang with Mark  thanks to his relationship with Club Phred.
 Linda, Mark and Iggy 2011
Artist description:  Singer/songwriter Iggy Taylor is "Bad Betsy".
Music Style: Rock / Spiritual / Pop / Pop country
Musical Influences: John Lennon, George Harrison, Mark Farner, Jimi Hendrix, Slade, Kurt Cobain, Ozzy, Led Zeppelin, John Fogerty, Eric Clapton, Fred Dawson, C.S.N.and Y., Melissa Etheridge, The Browns, and (My) Uncle Jack
Artist History: Started March 1999.
First web site: September 1999.
Distributed the song "Trick or Treat" Halloween 1999.
First fan letter: November 1999.
First tattoo: June 29th, 1999 (Tatuesday)  (took 46 years to decide!)
Second tattoo: (Taturday) September 29, 2012 (13 years later!)
Third tattoo: November 26, 2019 (Tatuesday)
First royalty check: March 7, 2000
First Airplay: (WSTW) April 2000
First "Bad Betsy" public appearance: June 20, 2000
First publishing contract: July 2002
First song licensed: January 2003
First "official" trip to LA: April 2003
First "official" trip to Nashville: February 2005
First song/s in a film: September 2005
Older Iggy Facts
First guitar: Harmony 1962
First organ/keyboard: Magness chord organ 1966
First band: The Blue Lighters 1968
First Bass guitar: Kay 1958 Howlin Wolf bought in 1969 (Still have) 
Instruments: Vocals, Guitar, Bass, Keyboard, "finger" Percussion
Albums: Best of Bad Betsy, Bad Betsy Again?, Media, Alter Ego, Schtuff, Rock Candy, Alone, 2LT Live, Ataraxis
Songs aired on WSTW's Hometown Heroes: Today, Tell The Truth, Whatever, I'll Be Your Bud, Day at the Beach, I Don't want to be Famous (2LT), Opening Day (2LT), Rosie,Rosie,Rosie
Won Honorable Mention in the Unisong contest:July 2002
Won Honorable Mention in the Songlounge.com song contest: July 2002
First place John Lennon Forum Contest 2003
Placed in the top 1% out of 30,000 in the John Lennon Songwriting Contest: May 2004
The Too Little Time Band: Best rock and roll band over 50 as voted on by the listeners of WSTW. February 2008
Note: Iggy stopped entering song contests in 2004 allowing his time to be better spent on the business
Off our Rockers playing 4 to 8 for the American Riders Benefit.
Appalachian Harley Davidson
Off Our Rockers 1PM to 4 PM